A high-school dropout? Here're a few career options!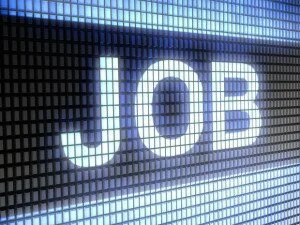 Dropping out from your high school or college doesn't really have to be the end of your life. Many of us wouldn't really believe it, but let us tell you that school dropouts just have to find the right niche in their lives to make a mark in their profession and ensure a fruitful personal life as well. There are reasons why people choose to drop out and we are not even getting into those reasons. Today, we will be exploring the top career choices for high school or college dropouts.
The particular piece should also ideally be consulted by those who think that a school or college degree is a must to earn well. Let us read on.
A few jobs suited for dropouts
Dropout is never an easy decision. Confusions, indecision and fear manifest themselves in the worst possible shapes. There are times when individuals choose to drop out of their high school just because they become busy in their creative pursuits- music, dance, painting and the like. Otherwise, people are dropping out primarily without plans- and braving this challenge is an uphill task. Don't worry; here are the options you have.
You can look for a job in the automotive industry
You can work as a mechanic or technician in this industry to earn your bread and butter. The work entails repairing of cars with the help of technology. You might as well be required to undergo some formal or informal training to make a cut here. You will learn about the greasy handiwork while on job and will only be able to deal with the repair needs of the larger vehicles once you gain some experience in this field.
How about a stint at a construction company?
It has actually been estimated that high school dropouts opting for construction management jobs earn $1.5 million on an average. What more? First line managers in the construction and extraction management companies can even make up to $1.7 million. The hierarchical structure begins with a construction worker and you can expect to rise up the rank with experience and of course your performance.
Try out the restaurant industry
Restaurant managers in the food service industry rake in decent moolah as well. Much contrary to the popular belief – one necessarily does not need a diploma from high school in order to make the cut here.
Make sure that besides the options mentioned above, you are exploring other avenues as well.