Major Barriers To Education Technology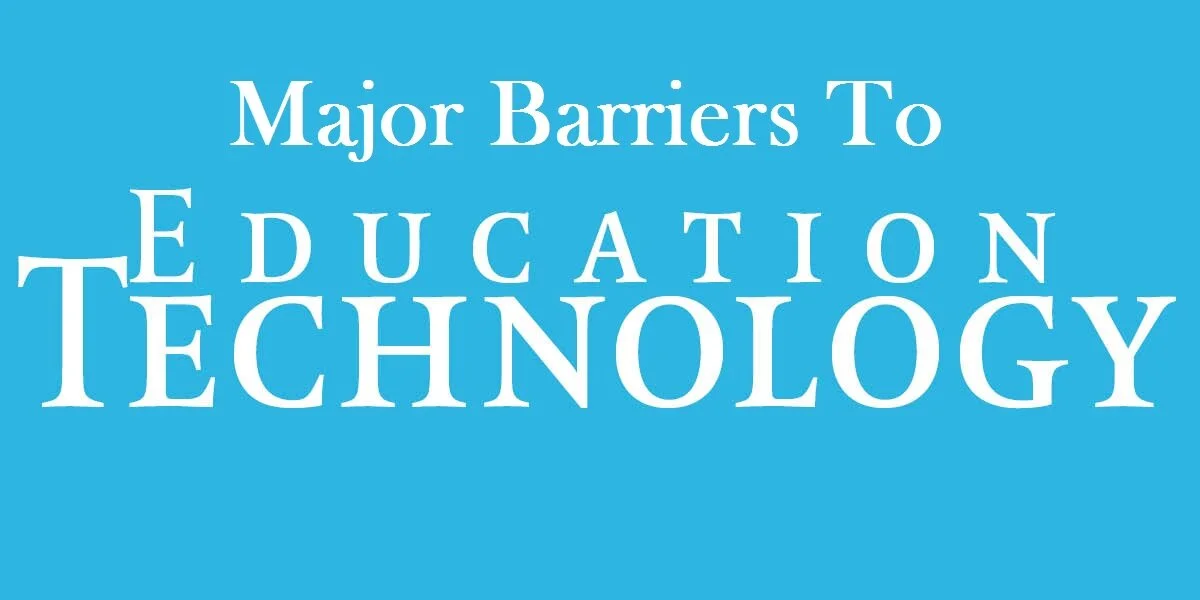 Education technology is defined as a particular region of technology committed to bringing expansion and application of various tech gadgets and tools intended to endorse education in this current era of high competition. Education technology is offering a bounty of advantages to make the teaching-learning process most efficient for both educators and students from recent few years. Unfortunately, there are some major barriers to education technology that are stopping some teachers and administrative faculties of using advancement of technology in the education field. We have explained these barriers and hurdles below for your information while taking the initiative of education technology.
Education technology and some common problems
Education technology is all about the use of latest tech gadgets such as tablet PCs, laptops, smart boards and projectors etc in the class room. Most developed countries and education institutes are using this from a couple of years ago but due to some common problems, most of the teachers, educational institutes and under developed countries are failed to do so. Let you have basic knowledge and facts about major barriers to educational technology that are stopping by the implementation of latest educational technology in classrooms.
Digital literacy and lack of training
Educators and teachers must know well that how to utilize latest tech gadgets and digital educational equipment. That's why digital literacy is one of the biggest barriers to education technology nowadays. Educational institutes must invest in organizing special training sessions and workshop for teachers and educators to enhance their knowledge about the education technology as well as to train them regarding the use of latest educational technology in classrooms. Tech training sessions are the best solution to diminish the digital literacy and lack of training in educators to bring a new beneficial change in the teaching environment.
Unbearable costs
We are talking about major barriers to education technology and unfortunately, the unbearable cost is the big blockage in adopting educational technology especially in countries with low GDP. According to the rules of various institutes and training centers, students have to bring their own gadgets and devices to continue the learning process and unfortunately, some of them cannot purchase those costly education tech gadgets due to insufficient financial resources.
Lack of digital familiarity
How you can operate something totally strange when you completely have no idea about its functions and info about what it can do for you? Yes, it's impossible and lack of digital familiarity is one of the major barriers to educational technology nowadays. This is the reason that most of educators and trainers are vigilant of adopting new tech devices in the classroom, especially when they get zero support from the end of relevant department or management.
Electrical power
Electrical power is something most important and mandatory to run and operate the variety of different educational tech devices and gadgets. It must be widely available, reliable, and affordable in order to get things done in the right way but unfortunately, many countries are facing electrical power issues. That is the reason, electrical power is on the list of biggest barriers to educational technology.