The Common Educational Learning Tips for Young Students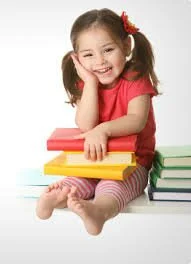 Generally we are in the competitive world so we need to prove our talent for better surviving. In these present days growth of students highly increasing so students need to perform well and shows their capabilities to this world. These modern days schools and institutions put the pressure on student's shoulders to perform good and specially in academics. These pressures highly affect students and spoil their carrier so students highly need effective and simple learning tips for betterment of education. The learning tips more important for shows excellent academic performance without any pressure.  The educational competition have to increase for bring the better performance from their ability.
The Tips for bring Excellent Performance from Students
In these modern days education institutions only focus on academic performance with difficult ways. The students have to follow some important key points for avoid pressure and get good academic performance.
Learn in multiple ways
Learn via mnemonics and jingles
We have to revise and teach others
Maintain optimal self discipline
Learn concepts with effective practical knowledge
These are points highly important for students because it can able to make students good in academics without any difficulties. The learning in multiple ways means we can learn through books, online, audio files, video files and these are the ways are helps to learn particular things with simple manner. One of the effective methods for learning is mnemonics because it helps to make keyword for particular part so it helpful for regain the part. These keywords are may be unrelated words, awkward names and other lists are helps to jump back for particular part of the educations. The revising is major technique for long stand learning and we should maintain honesty for revising topics and teach other what we learning is highly helps to stronger the revise. These kinds of learning methods very effectively help to keep in mind what we learning so we have followed this method. The self discipline is more important than any other learning tips because it only can make us honest person and provide effective mind for learning various things and students have to avoid watching television, playing games and other activities of entertainments for easy learning. The practical knowledge is very important for each and every topic learning because it helps to easily understand and it very effective method for learning.
The Study Skills Managements
The common people need to handle any critical situations with creative knowledge for effective life. The students need to follow some simple skill management thoughts for easy learning. The commonly students have active listening skill, note taking ability, reading comprehension, time management, tasting and finally memorize. These skill management's factors mostly helps to learn effectively. The students can able improve their academic performance with quality skill managements and these things not only helps to education and also important for effective life. The commonly students should focus on their studies for betterment of carrier and life. The students have to follow these important factors for bring the better performance from us.