Best Pieces of Advice to Advance in Your Career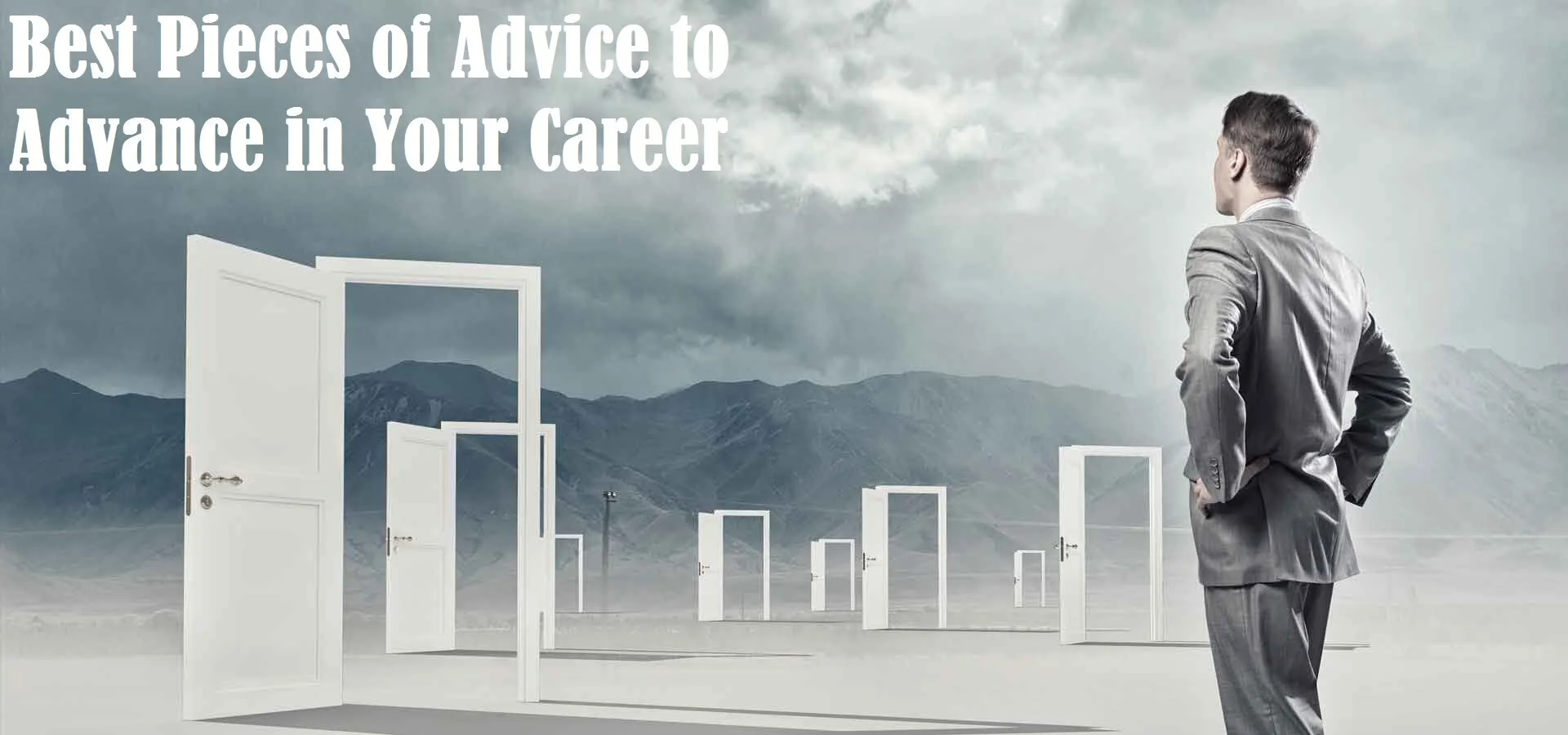 After getting good grades in higher professional studies, now it's time to kick start a professional life but do you know some basic career tips to advance your career? It is something essential to be successes in your career path. Getting a dream job could be a great challenge for you if you are unaware about career tips to advance in your job. Compiled below are some best pieces of advice to advance in your career that not only make you a successful professional but also help in advancing the career for a high standard living style.
An up to date resume
With an up to date resume and updated online profile, you can get more surprising opportunities to grow in the field. A resume is your personal marketing tool that indicates what you can do and what is the area of your expertise. An updated resume brings more opportunities in your way even if you are currently doing a job.
Set new flexible goals
When fulfilling your duties as an employee of the company or an organization, you must take some time to reflect upon where you want to see yourself in future. It helps you to advance in your job and offers new positive opportunities to grow. Always plan things for long term result and never ever think about short cuts to climb up the stair of success.
Take some risks to get success in career
If you really want to get success in your career, you should chase the opportunity instead of waiting for the best. List down your goals, build up a chart for the career path, and get full support of your co-workers or management to advance your career without wasting precious time.
Always be learning
Creative skills, professional experience, and inspiration are vital elements that help a lot to advance in your job. Never ever quit the learning at any phase of life. Utilize your connections to learn new things because nobody knows everything but everyone knows something, so always be learning no matter you are leading a team or an active member of a team.
Maintain self-esteem
In every stage of career development or advancing in your job, don't ever let logic take priority over intuition and always trust your guts and believe that you can do anything to advance in your career. It is right that logic has its own unique place in the process of decision making but your strong belief in yourself and positive self-esteem can have a great impact on your career advancement.
Always find a way to say yes
Be positive always, whether things are in your favor or not. Always find a right way to say yes to things because it makes you stronger and boosts self-esteem. Be ready to learn new things and say yes to opportunities in your way.
Services of a mentor are also useful
When it comes to advance in your job or career, services of a mentor can show you the smart ways to be succeeded. Just find a super professional and expert in your relevant field and follow experiences and best pieces of advice to advance in your career shared by him or her.