A Brief Look at Education Costs in Canada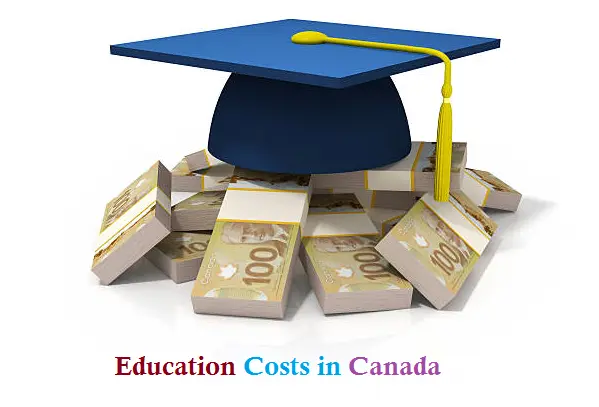 Canada has consistently acted as a magnet for students—thanks to its diverse work opportunities, experiences and of course somewhat to its natural beauty as well. Now, if you have set your heart on the country and are willing to migrate there as a student in future then it's imperative  on your end to ensure that you're actually leaving no stone unturned to get the right picture as far as the education costs in Canada are concerned.
Now, it has to be noted that for a migrating student knowing solely about the university or college costs will not really do. One has to take the accommodation, food, rent and other costs into account as well.
Education Costs in Canada: What a Leading Report has to Say
So, as per a recent report on the same, it has been revealed that if you are applying for a place in a Canadian university then you might as well have to shell out an average annual cost of $19, 498.75 which includes groceries (8%), food on campus (5%), traveling home (4%), daily travel from and to school (2%), rent (40%), books and course materials (4%), tuition (34%) and alcohol (3% – subject to change). Extracurricular activities might as well end up costing you 1% of the aforementioned amount.
How much should you expect to spend?
Now, as you come across several articles on the internet informing you about education costs in Canada, you will ultimately be able to comprehend that the Canadian universities actually end up determining costs depending on the program you are opting for, whether you are an undergraduate or post graduate student and of course – whether you are an international or local student. Statistics Canada published a report which revealed that the tuition fees in Canada were hiked by 3.1% for undergraduate domestic students in the country. The hike as of now is applicable for the years 2017-2018. It should also be noted that Arts or Humanities programs are relatively cheaper than what's the case with Engineering or Science programs.
Education in Canada: How expensive is it?
To determine how pricey Canadian education exactly is, Maclean's went ahead and surveyed 23,384 undergraduate students. How do they spend their money? How much did they save from their education? Answers to both these questions were sought during the survey. While it was found that the average cost of university education cost something around $19, 498.75 (mentioned above), for a few students the cost was significantly higher. For instance, someone studying at the University of Toronto, can even have to shell out $23,485 per year. While if you are studying at Ryerson you can actually go on to spend something about $23,066 each year. Similarly, the costs differed slightly with variant academic institutions.
If you are mulling an academic future in Canada, then it would be prudent on your end to go through estimated expenditure list of separate universities and colleges in a bid to be duly informed in this regard. Make sure you are actually keeping these points in view.