Important information and overview of CAT exam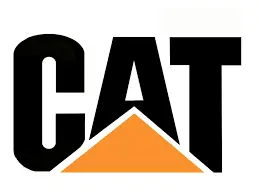 The Common Admission Test which is popularly referred as CAT is an e-assessment examination held in India. CAT exam identifies the quantitative, verbal ability and even more skills of a candidate. This assessment is mainly used for choosing students for various business management programs. In the earlier days, it was a paper based examination and after 2009 it was publicized as a computer based test. Syllabus, exam duration and question patterns have seen substantial deviations over the years. CAT is carried out by IIM for admission to several management programs of different institutions.
Eligibility Criteria   
Before applying to CAT, it is important that you want to know about eligibility criteria to find out that you are qualified for this exam. You have to read the eligibility information thoroughly and then apply for an exam. If you are not eligible, you cannot attend the exam. The information provided by a candidate need be accuracy or else you will be rejected by the IIM at any stage. Once you are qualified with the eligibility criteria, you can apply for the exam without any hassles.
Candidates need to be completed Bachelor's degree with at least 50% marks
Applicants who belong to SC/ST or physically disabled persons want to have 45% marks
Students who are appearing for final year or who are awaiting for results can also apply
Degree want to be awarded by regulated Universities
IIM may check eligibility at diverse phases of the selection process
Application process
Visit the BITS website and apply for CAT 2016 application form
Candidates need to fill the mandatory columns for registration process
Aspirant will obtain confirmation mail on the registered email id
Applicants need to login with the provided username and password
Fill up the educational qualification details and personal information
Choose the test center as per your personal preference
Pay the stipulated fees also through online or offline mode
Once you completed all the essential steps successfully, candidates will get the application number that is generated by system.
Preparation tips
Candidates who applied for CAT exam need to prepare well with the help of useful preparation tips. Students can get high scores as per the strategies of preparation. It is important that you need to get recognizable with CAT syllabus and pattern. You want to know about your strengths and weaknesses as it helps you to sketch good plans. Gather all required study materials as it is considered to be important for your preparation. Practice is the main key element for attaining success in CAT. In that case, you want to attempt more numbers of mocks tests in online. Learn to improve your time management and concentrate on the basics. Examine to understand the traps in question paper by practice.
Result and Cut off of previous years
Cut off plays an important role for pursuing management program. Candidates who are applying for a CAT exam need to know about results and cut off marks of preceding years. After that, you will get an idea about the results of CAT. High percentage marks in CAT and academic records are also considered for admission. Cut off marks may differ from one institute to another. IIM will release the cut off marks as per the top score of the selected candidates. You can learn about results and cut off scores of earlier exams in the online. With the use of it, you can guess the estimation of results and cut off marks in a clear way. Prepare well and succeed the CAT with high scores.