Tag Archives:
Middle School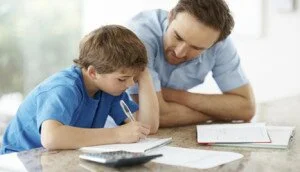 Let us admit it. As much as we are exploring opportunities to unearth, tap into or quantify the impact of unconventional jobs – there have been times when we have all wanted to be a scholar – an academician par excellence who will top school mid-school, high school, college and university. Not all of us are noted academicians and that hasn't really stopped us from doing great things in other fields of life.
Is it so easy to become a scholar?
Whatever it is- today, however, we will be talking primarily about scholars. What does it take to be scholar? You might already have identified the signs in your kid. He loves to study and is quite interested in exploring his academic opportunities in future. He does well in school as well. However, college is quite a different ballgame from middle school or high school. Only when your child is able to excel in college and university will he be called a true scholar. Given below are tips which will help your child become one. Read on.
How can you guide your child to become a scholar?
Teach your child to question everything which in conflict with his comprehension of a subject, lesson, story or fictional character. Teach him to clarify everything that he does not understand, everything which does not help him secure a complete understanding of his subject. Scholars never take anything at face value even if others around them are doing so.
If your child is demonstrating natural curiosity about everything around then you are in all possibility seeing a future academician in front of you. Make sure you are making an honest effort to fulfill his curiosity without fail. As he grows up, he might as well need a similar ambience at school to ensure that his plans reach fruition. Make sure you're selecting an educational institution for him which is known to be backed by the services of teachers who are patient with the needs and different academic demands of kids at various stages of education.
Are you selecting the right academic institution?
Choose a school which you think will provide him the right educational tools to help him to make his mark in the modern academic fabric– for example smart learning tools, reliable mentoring, counseling (if needed) and so on.
As he grows up he will be ready to choose the college or university best suited to his needs – all by himself.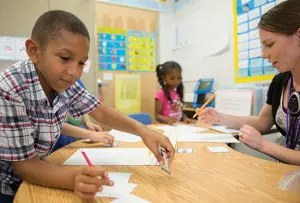 Not many of us may have realized it but students do require a certain degree of exposure to gym while in middle school. Middle school (that is when they are 11 to 12) signifies a transition  – which is not only manifested in their  curriculum but also in an altogether different level of academic demand that is best met by confidence and collaboration. No longer are they required to be constantly watched over. They do need a different kind of guidance nonetheless.
Gyms and Education: The much-effective "connect"
Why is there an absolute need for gyms for students in their middle schools? We will try to explore the reasons in the course of the post.
At the core of success as students are three factors:
Confidence
Communication and collaboration
Self-care
Details discussed
Let us tell you that you a gym can help your child a lot to get a better hang of the whole concept called Middle School. One of the foremost merits of gym classes is that they inculcate confidence in children. Gym classes involve a lot of different activities that help students identify their strengths- from ping pong to basket ball to soccer, expect a lot of opportunities to identify your kids' niche. He might not be too great in soccer but has great basket ball skills. The ability to discover your strengths itself can turn out to be a great confidence booster. The confidence demonstrated by your kid in his gym class can translate to the classroom as well. There's a renewed sense of responsibility with which your kid will be able to handle his school assignments.
Gym classes require children to collaborate and communicate at different levels as well. Talk about reaching out to others to help you get your physical exercises right to just participating in team sports, you will need to communicate at every level. We all understand how important it is for students to develop a sense of community as they are growing up.
Even the moderate exercises in gyms require the children to adopt a string of healthy habits. They're advised not to have junk food at the drop of a hat, to exercise their discretion while choosing their diet etc – all of which contribute to overall health. Your child is less prone to sickness. Plus, Middle School also implies longer hours of sitting on chair. An hour of exercise will help them burn calories and stay fit.